Friday, July 20th 2018…
This is how it went down…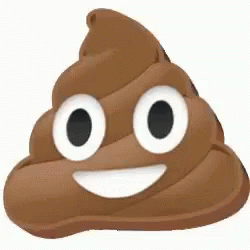 AT RISE:  The Oberhauser four have just returned to the hotel room for a little break from all the people, activity and sunshine incurred from a juggling convention in and around downtown Springfield, Mass.   BOY emerges from the bathroom after a much needed visit.
GAVIN:  That toilet is so funny.  When you flush it the water spins so your poop twirls around before it finally goes down.
MOM:  So, it's like this [spinning in the desk chair, excitedly waving];  BYYYYYYYYEE!
GAVIN:  [blank sarcastic stare of disapproval.]
MOM:  What.  I'm impersonating your poop.  How'd I do?
GAVIN:  Bad.
MOM:  Well, ok, that's good I guess.
GAVIN:  The only accurate part was your face.
MOM:  Wow.  You're lucky you're funny.  That was actually funny.
GAVIN:  That's right.  I just dissed your face.  Really bad.  [Flops down on bed with book.]
MOM:  Yes you did.  Congratulations son.
GAVIN:  Can you even diss a face?
MOM:  Apparently.
SCENE.  
---
♥♥